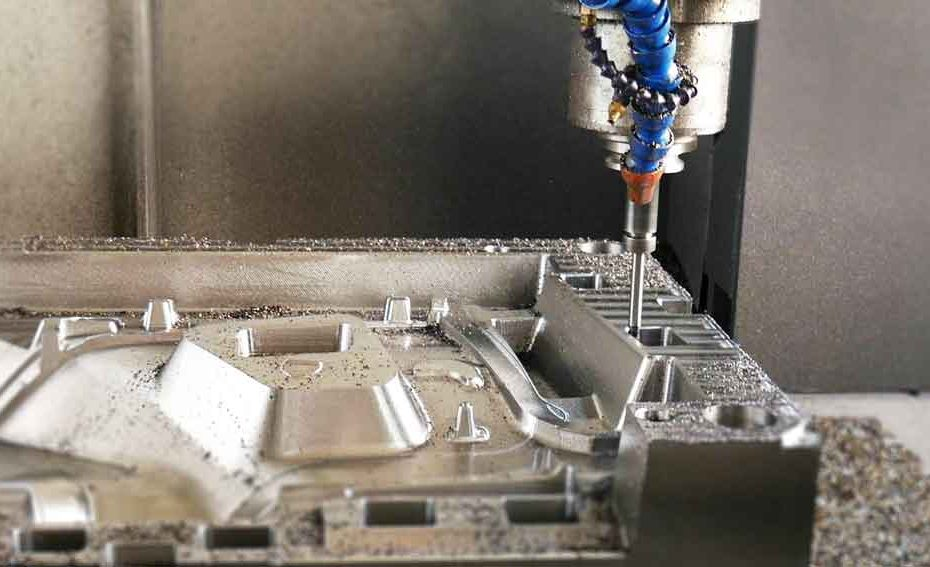 The basic process of plastic injection mold maker in china includes the following steps.
Step 1: Input information.
Input information is based on the information provided by the customer and the advice of the manufacturing company. Input information includes:
Number of mold cavity.
The position of the pump port on the product.
Moreover, mold type: Core mold, seamless mold...
Type of plastic material
Similarly, mold material type
Requirements on size, gloss, surface roughness…
Shrinkage, dowel placement
Step 2. Mold design.
This comes on the input information plan to design 3D drawings showing the dimensions of mold parts. From 3D design drawings, proceed to work to peel off 2D detailed drawings showing dimensions, tolerances, fabrication materials and technical requirements for each detail.
Step 3. Select steel and mold components.
Step 4. Processing and manufacturing.
The processing stages by plastic mold maker in china include preform machining, CNC machining, wire cutting processing, spark pulse machining and finishing machining.
Step 5. Surface polishing and mold assembly.
Generally, surface polishing includes pre-assembly pre-polishing and post-assembly thorough polishing. Moreover, mold assembly is carried out after finishing machining the details.
Step 6. Test the mold.
Based on the results of the mold test, the outstanding problems is easy to evaluate and solutions give at the time of mold testing.
The role of mold design engineer in mold manufacturing
The plastic mold maker in china is the person who receives product information and builds technical drawings, from which other departments conduct production to create the finished mold product. Therefore, in this article, we take a closer look at the job, role and requirements of a professional design engineer.
Meaning of plastic mold maker in china 
A mold is a metal tool that has the function of shaping products and creating a series of products that are similar in appearance and quality. Molds come with a very strict process based on the designs made by a team of mold design engineers. Using molds in production makes a lot of sense, helping:
Improve productivity and product quality
Moreover, ensure product uniformity in bulk mass injection molding
Similarly, contributing to lowering product costs, increasing competitiveness in the market.
Bringing many jobs and stable income for employees.
What are the stages of mold making?
The mold making process by plastic mold maker in china includes many different stages, which are combined in an almost closed process to get a complete mold. Furthermore, the mold design engineer plays an extremely important role, because the correct and complete mold design can easily create the desired mold product.
Role of the plastic mold maker in china 
In different departments, mold employees will take on different roles, in accordance with the characteristics and nature of their department. After receiving the information, the mold design engineer will build ideas and use design software to create 3D models of molds.
The drawing made by the mold design engineer is the basis, the basis for other parts to conduct production. In addition, mold design comes as a prerequisite factor, between extremely important roles in production.
Current demand for mold design engineers
Currently, the rapid development of the plastic mold maker in china industry has led to a strong increase in the demand for mold design engineers. Candidates have more and more opportunities and options, working in a professional environment will bring more knowledge, experience and improve their professional capacity.
Mold manufacturing companies and enterprises always have policies to attract talents and foster professional capacity. The treatment regime of the enterprise with a team of design engineers is also paid great attention and focus, which is the basis for long-term commitment and brings practical benefits to both parties.
Request to hire a mold design engineer
Facing the need to recruit large design engineers in the market, candidates also need to equip themselves with the necessary skills and seize opportunities from companies and businesses.
Besides the demand, the shortage of mold design engineers or plastic mold maker in china, the requirements set by the business are the inevitable factors that the candidates need to be able to meet. Similarly, mold design engineers need to meet the employer's criteria, including:
Professional qualifications and competencies
Mold designers must have professional qualifications and capacity, and have been trained through formal schools. It must have a solid knowledge base; be able to use professional design software proficiently. The available professional capacity is the basic factor for the mold designer to learn and improve later.
Plastic mold maker in china attitude and work ethic
The attitude and working spirit of employees have a huge impact on the work efficiency and the development of the business. For the position of mold design engineer, it is necessary to have a serious and careful working attitude, always learning to improve knowledge.
In addition, plastic mold maker in china with a progressive spirit and desire and efforts for long-term cooperation are always highly appreciated and facilitated by the enterprise.
Plastic mold maker in china work experience
Depending on the specific requirements of the job, the enterprise offers the criteria for selecting suitable candidates. Experienced mold design engineers always have a great advantage in applying to companies in the mold manufacturing and manufacturing industry.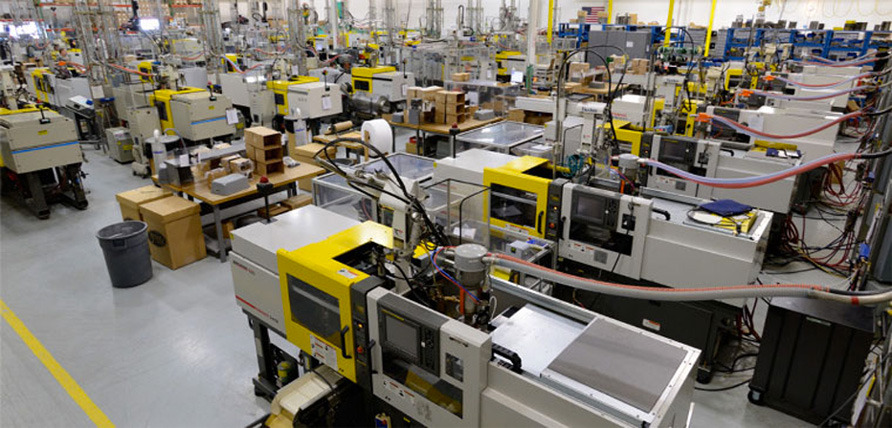 The demand for using plastic products for daily life is increasing day by day. Plastic production units are more and more growing and developing, so choosing a quality plastic production unit is really necessary. In fact, plastic items bring a lot of benefits to daily life; plastic products are also increasingly diverse, from cups, buckets, baskets... to machine parts.
What factors does the quality of plastic products depend on?
Plastic production on demand by injection molding technology by plastic mold maker in china is the process of injecting molten plastic into a plastic injection mold, after being cooled, the plastic product will be pushed out. A plastic product of good quality, low cost with the required shape, size, aesthetics, high surface gloss is affected by many factors:
The plastic injection mold common has high precision, high surface gloss, and smooth operation
The time of each injection molding cycle minimizes,
A machine with suitable operating capacity to bring high production efficiency
Building and effectively implementing, limiting errors on plastic products such as roughness, air bubbles, warping.
The staffs must be knowledgeable and have rich production experience.