What is Two Shot Injection Molding?
For moulding customized plastic components using two or more plastic resins or colours in a single operation, multi-shot and two-shot plastic injection moulding are practical and affordable technologies. A plastic injection moulding machine applies plastic polymers from two or more injection units through independent nozzles to create custom plastic parts like soft-grip inserts, multi-colour dashboards or gauges, or parts with moulded seals, flexible hinges, or movable parts in multi-shot and two-shot custom plastic injection moulding. With multiple injections and two injections of plastic injection moulding, you may reduce the number of manufacturing stages, costs, and time while still achieving the essential integrated functionalities on stiff components, numerous colours and materials, moulded graphics, and soft-touch layers.
ACE is the Two Shot Mould Manufacturer:
ACE mould factory has a broad range of capabilities and processes to meet the technical requirements, volumes, and cost targets of each plastic injection moulded part, including Cavity sliding structure, Rotary Platen Two-Shot Mould, Core Toggle Two-Shot Mould, Index Plate Two-Shot Mould, Core Toggle Two-Shot Mould, and second injection units mounted on the 2K injection mould. We make premium molds fast and affordably to set ourselves apart.
We base the intricacy of our molds on input from our customers. Thanks to our combined more than ten years of expertise in the moulding and plastics industries, we can predict potential quality and tool manufacturing difficulties or risks at the earliest stage. Together, we can optimize the design to remove such risks prior to the commencement of mould production. We provide samples quickly, and each sample has undergone quality control and offer OEM/ODM services to various clients. We communicate openly with our customers during shipping and deliver things on schedule. We are proud that at least 96% of our customers have been with us from the beginning.
What Beneficial Effects Do Two-Shot Injection Molds Possess?
Two distinct materials are used in the two shot injection molding technique to make a single product. This procedure has various advantages, such as lower costs, better product performance, and less waste. It is an excellent method for using the various qualities of several materials to produce a product with increased strength, durability, and aesthetic appeal.
This technology has been used in various industries, including the aerospace, automotive, medical, and home appliance sectors. It enables the production of intricately detailed components with complicated forms.
This procedure is particularly helpful for building complicated, complex pieces. The method may also be used to increase productivity and lower manufacturing costs.
A multi-material or multi-coloured product may be produced using two shot injection molding in a single moulding cycle, which reduces manufacturing time. As a result, the manufacturing process becomes more efficient, and production time is decreased.
Better component quality is made possible by 2 shot injection moulding, which allows for the better production of complicated parts. It guarantees a seamless integration of the two distinct materials or colours, obviating the need for further assembly procedures. This procedure is particularly helpful for building complicated, complex pieces. The method may also be used to increase productivity and lower manufacturing costs.
A greater degree of design freedom is possible with two-shot moulding. It enables the production of items with various surface textures and finishes and products made from a mix of stiff and flexible materials. Two-shot moulding can lower production costs by removing the need for further assembly and cutting down on scrap and waste. It also raises its worth by boosting the product's use and appeal.
Product functionality is increased because of moulding, which makes it possible to produce items with features like a non-slip surface or a soft-touch grip. Additionally, it makes it possible to design goods without discrete parts by integrating hinges, gaskets, or seals.
How can your production process be improved using two-shot injection moulding?
Multi-component moulding, commonly referred to as two-shot injection moulding, is a manufacturing technique that incorporates two or more materials during the moulding process. A piece of specialized equipment that can inject two distinct materials into a single mould is used in the procedure. Two-shot moulding can enhance your production process in the following ways:
A moulding may drastically reduce manufacturing time by integrating two or more materials into a single moulding process. This is due to the method removing the need for several manufacturing processes, such as putting different pieces together or carrying out extra tasks.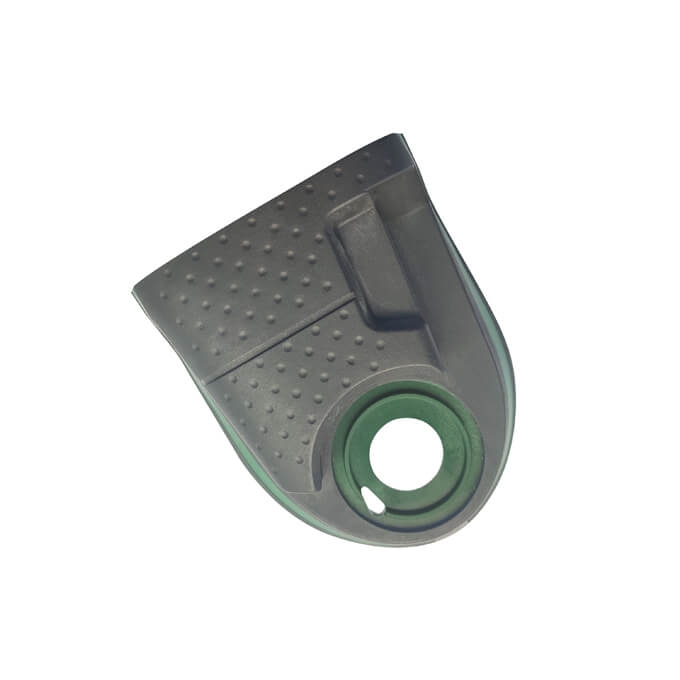 Two-shot moulding can decrease production costs by obviating the need for extra components, assembly, and support processes, even if it may initially necessitate an investment in specialized equipment.
Enhanced Product Functionality:
Two-shot moulding can blend materials with various qualities to produce items with better usefulness. For instance, two-shot moulding can blend soft and hard materials to produce a product that provides structural support and cushioning.
Quality of the product enhancement:
By producing a more exact and accurate product, two-shot injection moulding can enhance product quality. This is so that complicated motifs and patterns may be made that are otherwise challenging or impossible to make using conventional moulding techniques.
Conclusion:
Two separate materials are combined into a single, intricate item using the manufacturing technique known as two shot injection molding. With the help of this procedure, components with complex shapes or various functionalities may be made. Two-shot moulding also makes creating parts with various qualities and features possible in a single process. It is a flexible and effective manufacturing technique that may be utilized to raise product quality, shorten production cycles, and save costs. With years of experience, our internal design and development team is here to help. Being able to work with clients from other countries comes naturally to us. Our expert customer support and project management teams are accessible twenty-four hours a day, seven days a week, and ACE provide OEM/ODM services to all customers.