What does plastic mold manufacturing mean?
A plastic mould manufacturer is a company focusing on producing the molds needed to shape and form plastic materials into certain forms. These molds, frequently constructed from materials like steel or aluminium, are employed in several sectors, including the automotive, electronics, packaging, and consumer products industries. Large-scale producers, modestly-sized companies, and sole proprietors are just a few of the clientele that plastic mould producers could serve. Additionally, they could provide bespoke mould design and production services for mould repair and maintenance. Plastic mold manufacturer, Ace normally requires several phases, including design, prototype development, mould production, and final product production. Precision molds are created by skilled engineers and technicians using cutting-edge software and equipment to make high-quality plastic parts and components.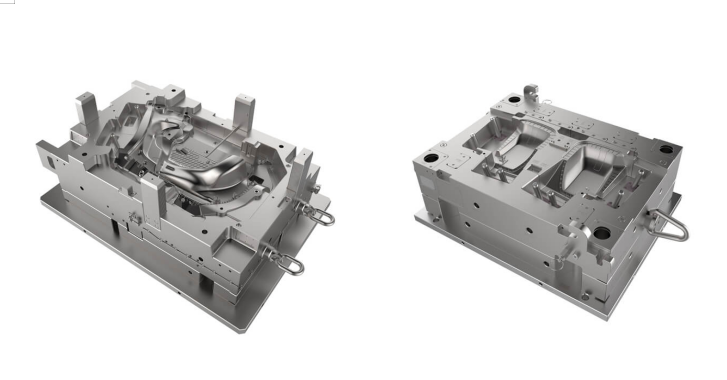 Incredible Advantages of Choosing a Plastic Mould Manufacturer:
Working with a plastic mould maker may have several advantages for companies that require plastic components or products. Working with a plastic mould manufacturer has numerous incredible advantages, which include the following:
ACE company makes plastic molds and may make items and parts specific to your requirements. As a result, you may acquire items that are made to meet your unique demands and preferences.
We may produce high-quality plastic goods that match industrial requirements thanks to our knowledge and experience in the field. We use cutting-edge methods and tools to guarantee the longevity, dependability, and durability of the items we produce.
Working with a plastic mould maker can save you money since we have the tools and know-how to quickly produce plastic items and parts. Cut production costs may come from this, which may cut customer pricing.
Plastic mould makers have the tools and know-how necessary to produce plastic goods and parts swiftly. Businesses that must produce goods fast to satisfy demand may find this advantageous.
We may help you develop goods that satisfy your demands and specifications. We may advise you on the ideal materials to employ, the ideal layout for your product, and the ideal production method.
Since plastic components and products can be produced in huge quantities by a plastic mould manufacturer, it is simple to scale up production as demand rises.
Plastic mold manufacturer may contribute to waste reduction by utilizing cutting-edge technology and production methods that minimize the quantity of waste material generated during production.
Why Consider ACE?
Our reaction time is quick. We begin working as soon as we get your email, and within 24 hours, quotes are given.
We have a dedicated design and development group.
We have a robust quality control system to assure the highest possible quality.
Our pricing is competitive, and we can outperform our rivals.
We send samples as soon as possible, and each sample has undergone quality control.
For all types of clients, we offer OEM/ODM services.
We keep consumers informed throughout the shipping process and deliver items on schedule.
At least 96% of our customers have been with us since we first opened, something we are quite proud of.
ACE Mould can create a mould from a customer's product designs, 2D/3D models, or detailed drawings:
Our capacity for design includes the following:
DFM.
Mould flow evaluation.
Product improvement and complete 2D and 3D mould design.
Engineering in reverse. Creating original designs in conjunction with clients.
We base the intricacy of our molds on input from our customers.
Thanks to our combined more than ten years of expertise in moulding and plastics, we can predict potential quality and tool manufacturing difficulties or risks at the earliest stage. Together, we can optimize the design to remove such risks prior to the commencement of mould production.
Being one of the leaders in the plastic injection mould sector, we know that a high-quality component begins with a decent part design and a quality mould. Getting a high-performance mould requires comprehensive mould design.
Creating capable molds is essential for effective mould-making since quality must come first. ACE Mould has invested in qualified personnel and cutting-edge technology for our designs to match your highest standards.
How Do Plastic Molds Function?
By injecting molten plastic into a mould hole, plastic molding is a manufacturing method that produces plastic items. Computer-aided design (CAD) software is often used to produce a 3D model of the required plastic item once it has been designed. Following the completion of the design, a mould is made using the 3D model. Usually composed of two pieces, the mould is constructed of metal and has a hollow in the shape of the desired item on each side. Molten plastic is supposed to flow into the mould's cavity and take on the desired shape there.
Looking into the Application of Plastic Molds in Manufacturing:
Plastic moulds are frequently used in manufacturing operations to produce items made of plastic. These molds, normally constructed of metal or high-grade plastic, are intended to give the plastic moulded the correct shape and form.
Cost-effectiveness is one of the main benefits of utilizing plastic molds in manufacturing. Businesses may find plastic molds more cost-effective than metal molds since they can be produced at a lower cost.
Various goods, from small, straightforward items to bigger, more complicated designs, may be made using plastic molds. Additionally, they may be utilized to make objects of various thicknesses and sizes.
Plastic molds can manufacture exact goods, vital in sectors like the medical equipment industry, where accuracy is crucial.
Conclusion:
Plastic moulding is heating plastic material to produce custom-moulded items for commercial and residential purposes. The plastic substance must be melted and then cooled to take on the correct shape. Various industries, including the automotive, medical, and food packaging sectors, can employ plastic molding to produce parts. The capacity to create high-quality molds is essential for effective mould production. ACE has invested in qualified personnel and cutting-edge technology to ensure that our designs live up to your highest expectations.