Mold components depend on the policy of each mold processing unit, often customers must pre-order a deposit to make molds. There are many mold processing units because they are unsatisfactory, so they have to return the deposit to customers, and customers lose waiting time, delay in sales plan and many other consequences that may arise.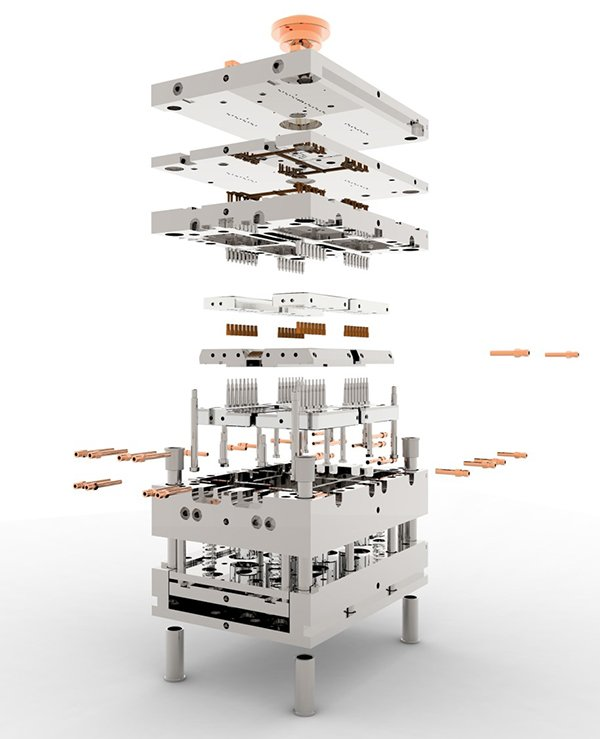 Precision mold processing Definition
Precision mold processing is a rather specialized field. Unlike other available products, plastic injection molds are often manufactured to individual orders, so there are many risks for both the plastic injection mold processing mold components and the customer. Because it is a separate product, the price of making plastic injection mold is not cheap and this cost is usually paid by the customer.
Today's article we will share with you some tips to help you feel more secure when looking for plastic injection mold processing partners.
Facilities for precision mold processing
A mold processing unit must first have machines to serve the production. Normally, a plastic injection mold processing unit must have the following machines:
CNC Milling Machine
Electric Shotgun
CNC machine
Mechanical milling / turning machine
Grinding machine
Drill
Plastic injection machine
Precision mold manufacturing and processing
A mold processing unit must manage all the mold components and the process to meet the requirements. We should not be subjective and disregard this process because this is like the backbone of a plastic injection mold processing unit. A mold manufacturing process is a combination of many different jobs including:
Design
Machining
Assembly
Experiment
Check
Is it helpful to learn about mold making process?
If any unit can operate this process methodically, it will reduce a lot of risks and ensure the delivery term. Therefore, when visiting the factory, you should learn about the mold making process of new partners and mold components.
Important notes when ordering mold processing.
Mold quality:
Mold quality is a factor that directly affects the price of plastic mold making. Depending on the quality that the customer chooses, the price will be high or low. To put it plainly, if a mold is cheap, the quality of the mold is definitely not the best. However, the low quality of the mold is not necessarily a cause for concern when this does not affect the purpose of using the product that the customer wants to aim for.
For example: If a customer needs to process plastic injection molds to produce a product that is not too demanding in terms of aesthetics, precision or production in small quantities, it is not necessary to invest in a very good set of mold components. In this case, if we focus too much on the quality of the mold, it will push up the price of the mold.
Factors that affect quality of the mold?
These requirements require that the mold processing company selected by the customer must have sufficient capacity to meet the requirements to execute the mold set, and the customer must also pay the corresponding amount. Quality here includes factors such as:
Precision mold processing
Mold steel is good steel with high hardness
The mold structure must be perfect to ensure continuous production without errors.
Product quality
Normally, when customers order plastic injection mold processing and mold components. All three cases have their own notes that customers need to pay attention to. There are 3 main cases:
Following an existing product sample
Following an existing model but with editing
Further improvement and making a completely new product
.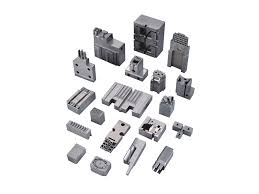 Order processing of molds for available products
The requirement to make a product according to the available sample is relatively pleasant. Customers give samples and the mold processing company only needs to make molds to squeeze out quality products according to the sample. Available products are manufactured by injection molding technology, mold making is definitely possible.
Order processing of existing molds with further improvement
Customers who want to improve the product need to understand in detail what needs to be improved, and it is best to have drawings and documents describing the improvement points so that the mold maker has a basis for the design and manufacturing mold components.
This process requires decent skills in injection molding. One cannot proceed without modern skills and equipment.
How we can tell the customers about the problems of plastic mold?
In case the customer does not fully understand the characteristics of the plastic injection mold but makes a request that is not optimal for plastic mold making, the mold processing facility needs to carefully advise the customer to understand the problems that may arise. Companies advise customers in the most complete and detailed way.
In addition, we also support product redesign to be able to optimize the product, mold structure as well as the most reasonable mold processing cost.
Order processing for a new product
A new product is a product that has never been on the market. These product lines often arise from customer ideas. Usually customers will order based on 2D, 3D drawings or sketch ideas by hand drawings.
Why you need to hire professional mold components companies?
We can say that professional mold manufacturers can lay a decisive role in making best products.. That is why I would suggest you to hire best companies for molding plastic parts in China. These are not only cost-effective but also provide fast-turn solutions.
Therefore, when making plastic injection molds for requirements like this, the risk is much higher.
Plastic material
Plastic materials required by the customer to meet the intended use of the product. Here we have primary plastic, which is a plastic that has never been used, and recycled plastic, which is used and then recycled from bottles. Primary plastic makes mold making easier and gives better mold components by quality. There are many types of recycled plastic, so customers need to be careful when using these types of plastic.