Amazing Tips: How OEM Plastic Molding Industry can grow in Upcoming Few Years
In this Era OEM Plastic Molding should launch variety of advancement into their operations, doing this will bring flexibility, reliability and precision in products.
As we all knows very well that trends always comes and go but the fact is that few good ideas can really help the manufacturer to grow OEM Plastic Molding industry. Not all the ideas can make the future but we are damn sure that few of them will definitely let you grow your industry faster. First we want you to know about Plastic injection molding.
Plastic injection molding:
Plastic injection molding is one of the most used plastic formation method globally. You will not believe but this industry has dominated many of the industries since it was introduced. By this technique one can be able to achieve quality product with amazing consistency.
There are many types of Plastic Molding but few of them are here:
The most famous and the best techniques of plastic molding are rotational molding, injection molding. Blow molding & compression molding are also famous but not like injection molding. Injection Molding is one of the best type of Plastic Molding, its simple definition is that it is the process of manufacturing plastic by injecting molten plastic material at high pressure into a metal mold. It is used to make high volume custom plastic parts.
You will not believe but big injection machine can even mold car parts and smaller machines play an important role in surgical applications. For increasing flexibility many types of plastic resins and additives are used.
Injection molding method is very much same to Jello Mold which is also cooled in order to get the final results.
Plastic injection molding industry is serving in variety of application but the main ones are health care department and the construction department. There are many reasons that plastic injection molding is known as the most efficient and reliable form of molding but the main ones are given below.
Complex Part Design
Enhanced Strength
Flexibility- Material and Color
Reduced Waste
Low Labor Costs
Now we are going to put some shed to amazing tips that will help you to grow the industry in upcoming years. Read the below content and read everything about upcoming advancement of plastic molding injection industry.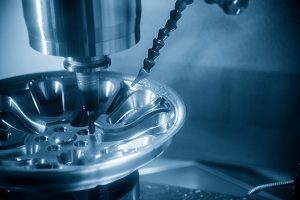 Amazing Packaging can Put Great Impact on Growing OEM Plastic Molding Industry
Do you think can people live without better packaging? A big NO! All the consumers always prefer a creative packaging either the business is small or big doesn't matter; creative packaging can put an amazing impact on growing OEM Plastic Molding industry. Creating a low impact packaging can also put an amazing impact on the consumer; try to decrease the thickness of packaging with similar quality or strength, doing this will definitely help.
There are many polymers that contain biodegradable properties which plays an important role in packaging decomposing naturally and reducing environmental ramifications. So what else you want more?
Light Weight & Slimmer Products is the Second most Impactful Point to Grow OEM Plastic Molding Industry
As we all know major portion of almost everything depends upon gas mileage. There are thousands of ways that can help you to save on gas. You can easily do it by utilizing weight parts that have lighter weight.
Day by Day as technology is growing, now everyone looks for slimmer and light-weight parts to guarantee mileage is future-evidence.
The best part is that all the parts made by plastic injection can easily get into fillers and components, in such a way you can easily increase product strength and durability without increasing weight.
When it comes to airline industry doing this can easily create lightweight aircraft with bests jet fuel mileage.
You will not imagine but yes now medical and pharmaceutical industries are in the search of light weight products.  Now days of utilizing heavy products are gone. Utilizing medical grades plastics plays an important role in increasing the mobility of patients while spending a less amount on equipment.
Robotic Fabrication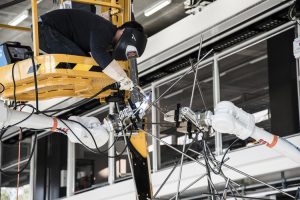 In this Era, variety of same products is made again and again but they need an algorithm that can increase product efficiency and reliability. So using Robotics and computerization processes can give a boost to OEM Plastic Molding Industry.
As we know very well that robotic work is more reliable and error free as compared to human labor. It will not only save the time but it will save humans from injuries. When humans will see such products that will save time as well as keep themselves safe from injuries then they will automatically buy such products. Combining robots with plastic injection molding machines produce a very consistent workflow and production capacity will also increase.
In order to handle molded parts carefully make sure to equip the robots with amazing grippers.
Best thing will be to utilize six-axis robots for loading and unloading machines. Robots can also play an important role in mold-labeling. Manufacturer can embed the decorative film into an open mold.
Robotic Post Processing
Just because of robotics Post-processing plastic injection molding products is no more difficult. After done with molding, next part can be done via robots for example robot can test, inspect and can do hot stamping.
Robotics also help a lot in assembling, you can even take help from robotics for complex operations like laser, welding etc. If you take all these works from robots then your cycling time will reduced to zero as compared to human operator.
If you want to increase your production rate and want to decrease a cost then you must get your industry into robot. You will definitely get to see a big difference. Working with such machines can keep your employees save from repetitive tasks.
Efforts on Sustainability
Another plus point to grow in this industry is to implement green practices into their works. Though it will be very difficult to work on sustainability but as technology continue to advance so you will have vast results.
Hybrid Molding Machines
If the plastic injection industry gets into the hybrid molding machines then there might be many chances of improvement in molding company. Utilizing such devices will not only reduce energy expense but it will bring an amazing level of precision.
Energy-efficiency improvements
OEM Plastic Molding Companies have a chance to optimize their tasks in such a way that it promotes efficient energy consumptions. For example reducing energy where it is demanding high, such as switching to energy saving lightening.
Conclusion:
OEM Plastic Molding Industry trends in 2020 can be different in the upcoming time, we know that above points are difficult to implement in the Plastic molding industry but trust me soon with development people will start implementing these ideas for increasing efficiency and productive rate.
In order to ensure success plastic molding industry needs creativity, if you can invest in molding industry then the result will also be outstanding and cost effectiveness and efficiency will automatically increases.
Hope all of the above points will definitely help you in future, if you really want to gain more success in this industry then try these outstanding tips and grow your molding industry. Though it requires money as well as time but the end results will be unbelievable.
If you are one of those who are looking for professional Mould Makers then you must contact here at Ace Mould Makers.
Why Ace Mould MAKERS?
We are the best in providing plastic injection molding service globally. You can contact us anytime, for different types of plastic injection Moulds, from basic to complex we will provide you everything.
ACE Professional Engineering team is always ready to adapt new changes and challenges.
Our company employees has decades of experience and always comes up with best result.
ACE products are light weight and reliable to use.
We always try to make good relation with the customer.
We don't give value to money, quality always be our first priority.
ACE always try to be ahead of our competitors, we are the most rated and worldwide famous company. ACE Mold Makers always introduce new products and methods. We always give close attention to our customer needs in order to gain satisfactory results.
Our inspection process is just outstanding with mature technical team. Our most admirable thing is that we provide after sales service, after delivery you can get in touch with us. We always serve our customers with speed and efficiency. Try us once; you will never regret trying us. Our team is also available at +86 137 1365 3495 , info@ace-moulding.com  so feel free to contact us for any questions you may have and keep in mind that your success is our success we will give you an amazing product value.