Plastic injection: know the best method of manufacturing plastic parts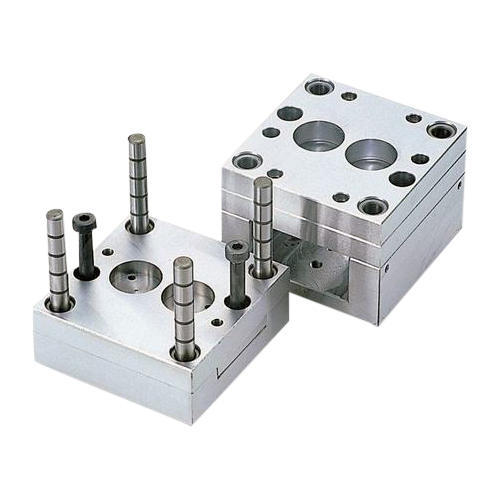 Plastic injection precision mold is one of the best known techniques for creating plastic products. It is made in different ways, either by mold or not, achieving incredible results that can integrate the manufacture of different products.
However, it is important to have high quality products, such as those developed by professionals.
Interested? So, get to know the best plastic injection service for your products and gain credibility in the market in which your company operates.
What is plastic injection?
Why rely on precision moldplastic injection services
What are the advantages of our services
The processes of this injection model are:
Mold closing and injection of superheated polymers;
Repression;
Cooling;
Removing the plastic product from the mold.
All of these processes are not time consuming. The fact is that the injection process is very fast, making it possible to create several parts in the same mold.
For this reason, plastic injection precision mold companies work with high quantities of parts for production.
What are the advantages of precision mold services?
In addition to offering the injection of plastic parts without the need for molds, making the entire production process cheaper, our services have modern and technological equipment, guaranteeing the best results in design, with holes, curves and precise fittings.
Automotive plastics industry: customized and resistant parts
Automotive plastics industry has been growing in the market due to the demand for resistant and customizable material. The automotive sector is increasingly looking for plastic parts that are easily injected, creating innovative designers. Know more about this segment!
Automotive plastic parts manufacturers invest in large-scale production, creating exclusive molds and producing unique parts.
Thus, they ended up becoming great allies of vehicle manufacturers, looking for customized parts.
In addition, there is a process that draws a lot of attention from the automotive sector for its efficiency and quality in automotive plastic injection.
Precision mold with reduce production cost
This production process does not require the use of molds, where the parts are manufactured on CNC machines.
Therefore, the automotive precision mold plastics industry invests in procedures and equipment that reduce production and operating costs.
Therefore, they bet on an economically advantageous production that is efficient and fast.
When it comes to automotive plastic parts, you need to search for the best manufacturers.
Check out more about the services and methods used by the plastic parts industry, addressing the topic with the following topics:
How is the process of injection of automotive plastic parts done?
Automotive plastic parts manufacturers - how to choose the best?
Reasons to hire an automotive plastics industry
Meet professional, an automotive plastic parts industry
Invest in quality plastic parts!
The main differential of automotive plastics industry is that the entire manufacturing process comes without molds. Its technology does not require special injection molding tools. It performs machining using CNC machines.
Automotive plastic parts manufacturers - how to choose the best?
When it comes time to choose precision mold manufacturer it is always a challenge. This is because such a choice requires good research to find a quality and experienced company.
For this, it is necessary to evaluate some aspects such as the types of procedures used in the manufacture of the parts. The competence and training of the company's employees and what procedures they use for the automotive plastic injection process.
A good automotive plastics company invests in cutting-edge technology, which reduces costs and time in production. In this way, it is able to offer small to large scale productions while maintaining the same quality and resistance as the manufactured parts.
High Performing CNC Machines
It is also important that the company that manufactures automotive precision mold invest in high performance CNC machines. It can help to improve and optimize production and processes such as machining.
Reasons to hire an automotive plastics industry
As you may have seen before, hiring an industry specializing in plastic parts makes all the difference. This is because only the best companies work with advanced technology and specific machinery for high quality production.
In addition, there are other reasons to hire a plastic parts industry for the production of automotive parts. The first one is the possibility of creating a personalized and unique design for each vehicle model.
Then we can mention the economy and practicality that only an industry can offer in the manufacture of plastic boxes and cabinets. Dispensing specific molds and tools that make production more expensive.
Finally, we must not forget the ease of making changes. It can leave spaces for extra components, through holes and entrances, for example.
Invest in quality plastic parts!
Now that you know everything about automotive plastic injection, we are sure that you will hire a good industry. Well, it was thinking about how to help you find a solution for your project that we created this post.
In short, we saw how the precision mold injection procedure is performed for the production of plastic parts. Knowing each of the stages of the process and what makes different, with its innovative technology without the use of molds.
Then, we learned how to choose a good manufacturer of plastic parts with great tips to find the best in the business. We also know the main reasons for hiring the services of a plastic parts industry.
How much does precision mold 3d printing cost anyway?
3D printing is a relatively low-cost technology compared to other traditional manufacturing methods.
However, if we compare it with plastic injection or machining, the final price will depend on the variables we discussed in this post.
In addition, each company that provides 3D printing services will have its cost parameters, which will influence the final price.
Thus, the main parameters that we highlight to determine what is the price of 3D printing of the product:
the need or not to model the file in 3D;
the resolution of the piece;
The material for manufacturing.
When consulting a precision mold 3d printing Service Company, try not only to know the contracted company's portfolio and its website, but whenever possible, visit the company and see its printed parts, talk to your technical consultants and be clear about your needs and expectations.
3D printing is changing the game for the Plastics industry, bringing advances from the reduction of development lead-time, to total customization and manufacture of small batches.
Do not think that additive manufacturing (3D printing) will replace production line machinery for large-scale manufacturing.
However, have no doubt that 3D printers can offer competitive gains, for different applications.
1. Most advanced printers
On small scales, 3D printing is, in fact, an efficient option for production.
This solution is being used more and more.
Through precision mold 3D printing, the production of small batches provides a reduction in lead-time and a significant reduction in unit cost compared to traditional methods.
Currently 3D printers themselves are faster than they were in the past.
2. Large parts
There are now cost-efficient printers capable of producing much larger parts than previously possible.
For example, Ultimaker S5 has a print volume of 330 x 240 x 300 cm.
In addition, it is also possible to work with fractional models and fittings, without limiting the size of parts.
Large piece printed in 3D with the Ultimaker S5, desktop 3D FDM printer that has a large print area
3. Low cost molds
3D printing is now a fast, low-cost alternative  for making injection molds, depending on the right choice of polymer.
4. Customization of final products
3D printing provides alternatives for final products to be manufactured according to each customer.
The 3D Footprint is an example of a company that is advancing this idea: the company uses 3D scanning of the feet of a person to create printed shoes in 3D with custom midsole.
The precision mold technology even uses the lattices for support and cushioning more accurately.
5. Digital, sustainable and competitive inventory
Digital inventory or zero inventories is the dream of any company.
Once you are able to print a 3D part efficiently, quickly and at a reduced cost, you can exempt the storage of large quantities of parts, from injection molds, tooling for molds and spare parts, avoiding the need for large stocks through printing as demand.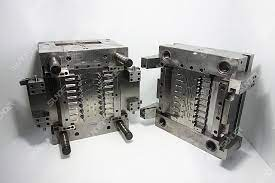 6. Plastic replacing metal
The 3D printing allows efficient delivery of plastic parts in low amounts, meaning that polymers can replace metal for many spare parts for machines.
More efficient precision mold tooling
Precision mold 3D printing is an efficient way to manufacture tooling, within the company itself, without consuming its productive capacity.
Not just tooling for molds, but templates, accessories and all kinds of industrial tools.
Much of this tooling can be made of polymer instead of metal components.
Prototyping without impeding production
With desktop 3D printers, engineers do not need to leave their desks, occupy production resources or commission manufacturing staff to produce 3D printed polymer prototypes.
Desktop 3D printers can be effective not only for visual prototypes, but also for proof-of-concept prototypes.