Who is the leading manufacturer of injection mould in China?
The plastic molten material is injected into a mould cavity during the manufacturing process of injection moulding to produce plastic items. One of the world's biggest injection moulding production centres in China is Ace. We need to possess a number of elements that would enable us to efficiently produce high-quality products while keeping competitive pricing to establish ourselves as a leading supplier of injection moulds in China. The following elements may help determine if a company succeeds:
Equipment and Modern Manufacturing Technology:
A business can efficiently generate high-quality items by investing in the newest technology and machinery. This comprises cutting-edge injection moulding equipment, CAD software, and top-notch mould-making tools. A corporation can make moulds with more precision and accuracy thanks to contemporary technology, which is crucial for making complex parts.
Skilled and experienced workforce:
A corporation may guarantee that our products are produced to the highest standards because we have a highly qualified and knowledgeable team. As well as having experience operating and maintaining machinery, injection moulding demands competence in the design and manufacture of moulds. A skilled crew can also assist in spotting possible issues and modifying them to increase production effectiveness.
Strong Quality Assurance Procedures:
Quality control is crucial to ensure that the products fulfil the requirements and standards. Strong quality control procedures would be in place at a top injection moulding business to guarantee that the goods meet or surpass client standards. Processes for strict testing, inspection, and certification are included.
Communication and Customer Service:
An Ace can cultivate long-lasting customer relationships with effective customer service and communication. This involves open communication regarding the project's specifications, deadlines, and expectations. We can develop a reputation for dependability and trustworthiness by delivering exceptional customer service, which will encourage repeat business and good referrals.
Competitive pricing might aid a business in gaining and keeping clients. This entails increasing manufacturing effectiveness to cut costs while maintaining high-quality standards. Effective production procedures would be in place at a top injection mould China company, Ace, which can result in lower production costs and, eventually, more competitive pricing.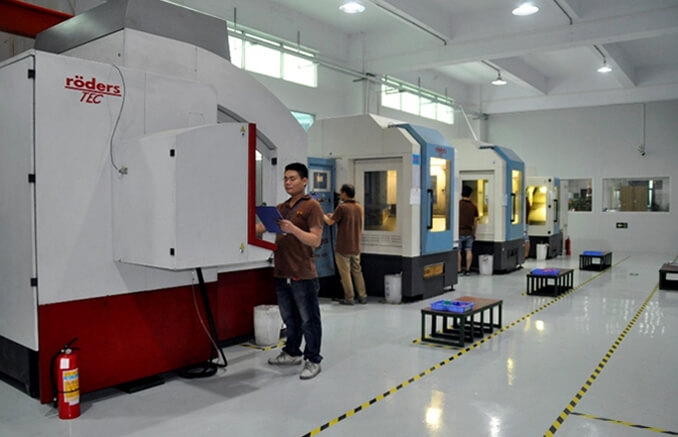 The Advantages of Injection Mould China for Your Business:
A common manufacturing process for making plastic parts and components is injection moulding. Many companies are turning to China for injection moulding services as the demand for plastic items rises. Due to its efficient production, superior goods, and quick turnaround times, China has become a significant injection moulding centre. This post will look at the advantages of injection mould China for businesses.
Cost-effective Production:
The economics of injection moulding is one of the primary factors influencing Ace's decisions to produce our goods in China. China has cheaper labour expenses than industrialized nations, which can considerably slash production prices. Additionally, China has lower prices for supplies and machinery. This implies that we can make our goods with great quality and at a lesser cost.
We are renowned for making high-quality items using injection moulding. This is due to China's sophisticated injection moulding equipment and technology. Additionally, we use stringent quality control procedures to guarantee that each product satisfies the requirements. We can anticipate high-quality products that satisfy their requirements as a result.
The quick turnaround time of Chinese injection moulding is another advantage. Chinese producers, ACE, make goods rapidly thanks to effective production methods and cutting-edge technologies. This implies we can bring our goods to market more quickly, giving us a competitive advantage. Businesses may react more rapidly to shifts in demand or new product opportunities with shorter lead times.
Flexibility and Personalization:
Customization and flexibility are available from manufacturers for injection mould China. We can accommodate a variety of product requirements and design criteria. Additionally, we can offer quick prototyping services to test and improve product designs. This enables ACE to produce goods customized to our unique requirements and satisfy our customers' expectations.
China has a considerable injection moulding production capacity. Businesses that need to produce huge volumes may find it advantageous since the Chinese manufacturer Ace can handle high-volume requests. We can also profit from economies of scale when manufacturing huge goods. As a result, we can lower their production costs and raise our profit margins.
International Certifications and Standards:
Injection mould China firm, Ace, follows international certifications and quality norms. These certifications guarantee that the products meet the required safety and quality requirements. Foreign certifications can also give us a competitive edge in foreign marketplaces. Customers are more likely to buy goods that adhere to international standards.
Simple Supplier Access and Communication:
We have set up language assistance and communication channels to communicate with foreign customers. Additionally, we have customer service teams and workers that understand English. We can establish trusting connections with our manufacturers through simple communication and supplier access. Better collaboration, quicker turnaround times, and higher-quality output may result.
Low Minimum Order Volumes:
There are low minimum order quantities (MOQs) for several Chinese manufacturers. We need to create lesser quantities or test the market for new products and may find this advantageous. Low MOQs can also help manage cash flow and lower the risk of inventory building.
Sustainability in Manufacturing:
Sustainable manufacturing techniques are being used by injection mould China manufacturer ACE. We are employing eco-friendly products, cutting back on trash, and investing in renewable energy. Using sustainable manufacturing techniques, we can lessen our environmental effects and achieve our sustainability goals. With customers becoming more aware of how products affect the environment, this is becoming more and more crucial.
Conclusion:
One of the most diverse and dynamic markets in the world for injection moulding is found in Ace. Injection moulding is a crucial manufacturing method for various goods and components. ACE provides OEM/ODM services to a wide range of customers, makes all deliveries on time, and works with customers during shipping. We take pride that at least 96% of our clients have stuck with us.