What is rapid tooling? How fast is rapid mold making and what are the advantages?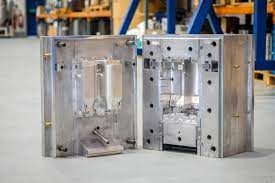 Prototype tooling is also called prototype mold or soft mold, but it is essentially an injection mold, which is a tool that can produce large quantities of parts quickly and cheaply. Only when the product development project is 90% sure of success, the rapid mold making prototype is easy to choose.
Generally, the main reason for making rapid molds is to test and verify components during the prototype development phase of new product development. Although other prototype manufacturing processes such as 3D printing, CNC or compound molds can usually achieve faster and cheaper prototypes, the main advantage of rapid molds lies in the process and materials.
Basically, creation of a prototype and prototype tooling detailed analysis will help to understand whether it was possible to  technically implement the initial idea in the finished device .
DEVELOPMENT OF PRODUCT PROTOTYPES ALLOWS YOU TO CHECK:
Hardware;
ease of collection of the product;
Similarly, strength and soiling of body materials;
ease of use, tactile sensations when touching, product weight.
PRODUCT PROTOTYPES: TYPES
Industrial prototypessuch as electronics. They are usually referred to as the master model.
Architecturalpresentation models of a city, a house or a separate room.
Transport - prototypes ofany vehicle (car, ship, plane, etc.).
A product prototypeis a model that is used for exhibitions and presentations.
Product prototype tooling creation: stages
Drawing up a technical assignment  - a document in which all the requirements for the product moves out. It should contain the dimensions and characteristics of the filling, appearance, principles of operation and functions of the device. Similarly, additional materials we need: drawings, sketches, photos, videos, etc.
PROTOTYPING METHODS: PRODUCTION TECHNOLOGIES
3D milling
Plastic products lend themselves well to processing on a milling machine. Furthermore, CNC milling machine is an engraving and milling machine comes with numerical control for automated calculation and execution of technological process operations. All the necessary data moves into it - a 3D model, after which it starts to work.
With the help of prototype tooling machines, you can make plastic blanks. They are:
bar;
leafy;
in the form of a standard profile (T-beams, I-beams, channels, corners).
The prototype tooling machine can shape the workpiece, cut holes, process projections or depressions, apply inscriptions and drawings to the surface, and cut out a 3D relief.
The main advantage is the quality of the cut when milling. Surfaces can be made matte or glossy, treated to a mirror finish.
The downside to milling is that the process requires a high speed. Furthermore, it can heat the drill bit and melt the plastic.  Similarly, plastic shavings can also sinter into lumps.
However, for large objects, this method is most suitable.
CHOOSING A 3D PRINTING METHOD FOR A PROTOTYPE
FDM prototyping technology: range of materials:
FDM printing  (layered prototyping) is a method in which molten material is applied to a  moving platform in layers.
ABS plastic (high impact thermoplastic resin);
PLA plastic (biodegradable, environmentally friendly plastic);
HIPS plastic (very durable plastic);
PC plastic (hard polymer that transmits light well);
Laywoo-D3 (resin from wood particle binder);
Laybrick (simulates sandstone textures);
PVA: PVAc and PVAl (absorb moisture well, can dissolve in water);
nylon (flexible and lightweight plastic).
SLS printing is suitable for working with the following materials:
polymers - polystyrene, polyamide, nylon (with different fillers, for example, fiberglass);
metals;
glauconite sand.
Stereolithography or SLA printing is a method similar to the previous one. The difference lies in the use of liquid polymer instead of powders.
The advantages of stereolithography are prototype tooling and prototype accuracy. Cons - Only one material can be used for 3D printing, which can be toxic.
You can order stereolithography and SLS printing from professional companies. Contact us to select the printing method that suits your product.
3D PROTOTYPING:
the selected production method;
the complexity of the geometry of the manufactured prototype;
timing of the project;
Materials to be selected for production.
Rapid prototype tooling production of demonstration and functional models of products at various stages of product development is one of the main advantages of 3D printing. Thanks to additive technologies, you can create prototypes - objects of simple and complex geometric shapes from a variety of materials for use in a wide variety of industries.
Prototype tooling Features and purpose
There are a large number of areas where prototyping is a mandatory stage in the production of products: mechanical engineering, construction, shipbuilding, medicine, culture, energy.  Hence, this method is widely common in industry:
aerospace;
jewelry;
atomic;
oil and gas.
The creation of a detailed prototype tooling model is the most important stage in the development of various objects: architectural, technological and others. Basically, it happens:
industrial (manufactured for enterprises) - various parts, housings or their individual elements);
Moreover, transport (for automobile, aircraft, shipbuilding enterprises);
presentation (mainly in architecture, design) - small copies of cities, squares, buildings, public spaces, buildings;
commodity (mainly in advertising, media and entertainment) - usually copies of products for exhibitions.
With a well-executed model, you can conduct tests to check its functionality, calculate flaws, and fix them in time.
This technology can significantly reduce the time and financial costs for the creation of various products.
Role of 3D printers in prototype tooling
The technology of rapid prototyping or TBP appeared, with the help of which it became possible to obtain finished samples in a few days, hours, and sometimes minutes. Moreover, prototype tooling depends on the detail, size, and other factors. So, TBP is a technology that divides the creation of a 3D sample into several stages:
creation of 3D parts on one of the specialized platforms and saving in a convenient format;
Printing on a specialized printer that outputs three-dimensional data.
TBP: types, examples
The choice of BP technology is based on the physical characteristics of the manufactured samples, because it is they that determine the quality and the possibility, or, conversely, the impossibility of its use for solving certain problems.
SLA (laser stereolithography) will help to describe an example of use and tell more about TBP.  Furthermore, this is one of the most affordable power supply technologies today, developed by 3D Systems. It allows accurate, detailed specimens to be obtained by layer-by-layer curing of a liquid material under the action of a laser beam.
Role of 3D printing in prototype tooling
3D printing comes out using photopolymers in a liquid state. Moreover, they come in thin layers. Under the action of a laser or ultraviolet radiation, the material gains strength and hardens, after which we get a finished 3D model.
SLA helps prototype tooling to quickly get a prototype from the original product or from a CAD model and does not require special equipment and intermediate processing steps.
Today SLA is used for:
creation of tooling, fixtures or prototypes
production of industrial ceramics
molding
burnout casting
There are other PSU technologies as well. The most used are:
FDM (Thermoplastic Application)
curing on a solid base
thermoplastic spraying
laser sintering of powders
Similarly, modeling using the gluing method
The advances in the mathematical analysis tools of a product give us a comfort to advance with the projects, but there are always challenges throughout the development of products. One is the need for physical parts so that other stages of the project can move forward. Hence, this is where the features of 3D printing, Vacuum Casting and Prototype Mold come into play.
Why we need many test in prototype tooling?
Due to the complexities and requirements of a product, many tests and engineering analyzes are required before it is launched on the market. Laboratory tests, approval at institutes, field and running tests require parts with a production process and final material.
A prototype mold gives this possibility, since its construction follows the definitive mold construction requirements. Furthermore, it always comes with an optics and premise that is to produce the parts with final processes. In the construction of the mold, different from what you have in a definitive mold, it is possible to repair and validate the 3D mathematics of the product.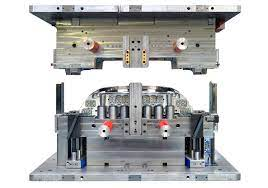 How to validate a product?
In the construction and even in the production of the parts is when the engineering analyzes and makes the improvements in the construction of the product. The possibilities of testing and analysis in this phase can happen. Moreover, it is to consider that the objective is the validation of the 3D file and the tests that this product will have.
Thus, a prototype mold may even have welds due to the project, but in a definitive mold welds are no longer welcome as they can limit the life of the mold and compromise the quality of the part.
How is the Rapid Tooling process developed?
The customer comes with an initial need to make some parts. We can perform it by the 3D printing process. As the demands of the project evolve, the customer will at some point need parts to validate it. Generally, with this need, if the project cannot be printed in 3D, the mold is offered.
Due to the characteristics of the mold, we need to involve our budget team. The parts that will be executed may need a simpler or more optimized mold to have an excellent repeatability.