BLOW, INJECTION AND THERMOFORMING SOLUTIONS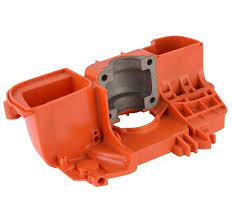 Manufacturer of plastic part design should present benefits in the use of polymers. Plastic parts are common in more and more in companies. Some engineering materials have reached an advanced level of development in terms of replacing parts that are produced in metals.
As polymers are constantly evolving, the manufacturer of plastic parts needs to have engineering that is capable of presenting better and better designs, thus resulting in efficient and advantageous products for organizations.
 How to choose plastic part design manufacturer?
To choose a manufacturer of plastic parts, it is necessary to take into account its technical capacity. It is for the development and adaptation of products, making molds, devices and other means of production and supplying parts. We can assess it through the supply process that best suits the product.
Differentials presented by plastic parts
When choosing plastic part design, it is essential to know their benefits. It is mainly due to the various design possibilities that the manufacturer of plastic parts can develop due to its various manufacturing processes.
The parts made of plastic are easy to assemble. Moreover, they have low density and resist chemical actions and corrosion. Moreover, it is an electrical and also thermal insulator. It has low vapor permeability, it can be both transparent and colored and its gears are silent and light.
In some processes the parts come out of the mold ready, have a superior quality finish. They eliminate the need to subject them to secondary operations.
The project gains, therefore, the manufacturer of plastic parts has more freedom to create. And the best thing about all this is that the final cost is less, without neglecting their high performance.
Plastic parts manufacturers aim to improve their customers' performance
It is a fact that the use of plastic part design has been standing out day after day. Companies are increasingly looking to improve their performance and reduce the price of their parts.
However, it is important to take into account that the replacement of metal parts by plastics needs to analyze the differences. They are inherent to these two materials. Because only then will the manufacturer of plastic parts meet the customer's need and bring products to them.
3D car parts printing
In addition to the great cost-benefit, 3D car parts printing are also a way to reduce the weight of the car. An airfoil made of metal, for example, weighs much more than the part made on a 3D printer with plastic and new materials. With the reduced weight, the tendency is for efficiency and fuel economy to increase.
According to experts from Global Industry Analysts, the global market for this trend is expected to reach $ 9.6 billion by 2020. All of this also entering the aerospace, education and medicine sectors.
Advantages of producing 3D printer car plastic part design parts
Time, materials and cost savings
Because plastic part design is a very precise technology, 3D printing makes it possible to produce complex pieces with the exact amount of raw material needed for their manufacture. This means that materials are not wasted, as in most cases of car parts production.
In the aerospace scenario, for example, raw materials are expensive. The 3D printer, in these cases, ends up reducing the costs caused by waste.
High level of detail and precision
With computer systems advancing more and more and the development of the 3D printer itself, the passing of the years has brought with it a level of detail of the prototypes so high.
The 3D printing system offers a level of micromic precision. This contributes to higher quality and safety in industrial production. In addition to the low cost and efficiency of the process, we have perfect technology for companies that manufacture car parts.
One of the advantages of the 3D printer is its high level of detail
Machine versatility
In the traditional manufacture we know, industries need to invest in several machines to be able to operate different materials. This implies high costs and increased production time. Using the 3D printer's FDM technology, it is possible to work with various raw materials in a single process.
Plastic part design manufacturing, in addition to being faster, turns out to be much more practical. Furthermore, it is worth mentioning that these materials can be colored in the printing tray itself. That is, manual procedures are less and less necessary.
High level of customization
Exclusivity is a very powerful attraction, especially among those passionate about cars. 3D printing makes this possible with great accessibility and ease. The sectors that most benefit from this advantage are the prosthetic (prosthetic), the clothing and the jeweler.
The sportswear company, for example, manufactured a shoe entirely created with 3D printing technology.
Ease of storing and moving raw materials
The materials used to make 3D printing are, in general, powders or filaments. It means that storage and transport are much easier. Furthermore, the size of the equipment and the variety of materials it can print means that the 3D printer can be installed in smaller locations than traditional industries.
Typically, the plastic part design materials used to make 3D printing are powders or filaments
That is, factories can leave large industrial centers to approach geographically consumer centers. Or, if they prefer, they can also migrate to places where parts manufacturing is necessary, such as airports, ports or strategic places for the production of car parts.
The BMW 3D printer
BMW launched Motorrad iParts earlier this year, a 3D printer that allows customers and dealers to manufacture parts for their vehicles. This means that you can print car parts straight from your home.
This new BMW 3D printing system includes an integrated processing center, allowing the manufacture of both small parts and large and complex parts such as gears, camshafts and even the engine block.
How does BMW 3D printer car plastic part design printing work?
Design data and material specifications required for printing are provided through iCloud. Soon after, the data is transferred to the 3D printer via tablet, cell phone or computer. The download is then done via an internet connection.
Thermoplastic injection: everything you need to know
You will understand how a plastic injection plastic part design machine helps in facilitating the development processes of electronic products; check other benefits generated by the investment and more. Check out the following topics:
Plastic injection molding machine: understand how the process works
Reasons to invest in plastic parts injection service
How the injection service helps improve your electronics design
Savings generated by investing in an injected plastic plant
Plastic injection service goes beyond design
Why is customization a necessary investment?
Another reason to invest in a plastic injection company is that it is easy to make changes when necessary. Often modifications or corrections are necessary.
Why should you invest in plastic part design company?
One more reason that makes investing plastic parts injection service worthwhile is that no matter the size of the company, the order will always be fulfilled shortly.
How the injection service helps improve your electronics design?
As we said at the beginning of the text, the plastic part design injection service helps to facilitate the development processes of electronics projects. But, how does it help?
The plastic parts injection service helps a lot in the creation procedures, as it optimizes the time of the companies that keep their focus only on the production of the solutions.
In addition to saving time in the formulation of the electronics project, companies that invest in the production of customized injected plastic parts are more efficient in planning new product launches.
This is because; there is predictability of delivery of the cabinet or assembly box, which facilitates the management of deadlines for the insertion of products in the market.
Savings generated by investing in an injected plastic part design plant
When directing the plastic part design customization work to an injected plastic factory, there is an excellent gain in economic terms as well. This is due to the simplified process of customized production of injected plastic parts.
The procedure that injects plastic parts, as we have already mentioned, has no need for molds, a factor that makes the cost of the service quite reduced. The lower value brings significant savings to the contracting companies.
In addition, when investing in an injected plastic factory, it excludes spending on specialized labor and on state-of-the-art equipment with CNC machines.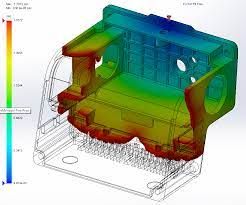 Plastic injection service goes beyond design
Whoever invests in a plastic injection company, more than guaranteeing a unique design, obtains other advantages of high importance for the good acceptability of the product in the market, such as:
The plastic part design injection process comes beyond customization, in which companies have the security of having efficient electronics cabinets for the use of components and parts.
Therefore, this means that all boxes and cabinets have holes for the passage of connectors and other electronic elements designed to ensure the highest level of reliability.
In addition, the injected plastic parts have durability that is another relevant issue in the marketing aspect.